ARCHITECTURAL DIVISION
The Architectural division works closely with general contractors, other subcontractors and architects in the design, fabrication and installation of a wide range of architectural elements for commercial, educational and institutional projects. Recent projects include decorative parking garage facades, custom railings, wall cladding, canopies and awning systems.
Edward Jones Parking Garage
Sprung from a collaboration of architect, fabricator and installer, a high quality, easily installed system was created. The system uses an engineered support runner that is precisely fabricated for the specific project or application.
General Contractor : McCarthy Building Companies
Architect : Christner, Inc. - Jeff Ryan
Completed : 2015
TROCO was awarded the American Institute of Architects Craftsmanship Award for this project.
Pharmaceutical Company
TROCO fabricated the railings, stainless steel top cap & aluminum shoe for the curved tempered glass system on two 4 1/2 story atrium staircases for a large Pharmaceutical company in St. Louis.
General Contractor : G H Voss Construction
Architect : Remiger Design
Completed : 2018
St. Louis Arch Museum
TROCO fabricated this sculpturesque style security screen, honeycomb panels, interior stainless steel hand rails, skate stops, stainless steel fountain angles at the main entrance and all exterior tree pits on this monumental, award winning project.
General Contractor : McCarthy Building Companies, Inc.
Architects : Cooper Robertson & James Carpenter Design Associates
Completed : 2018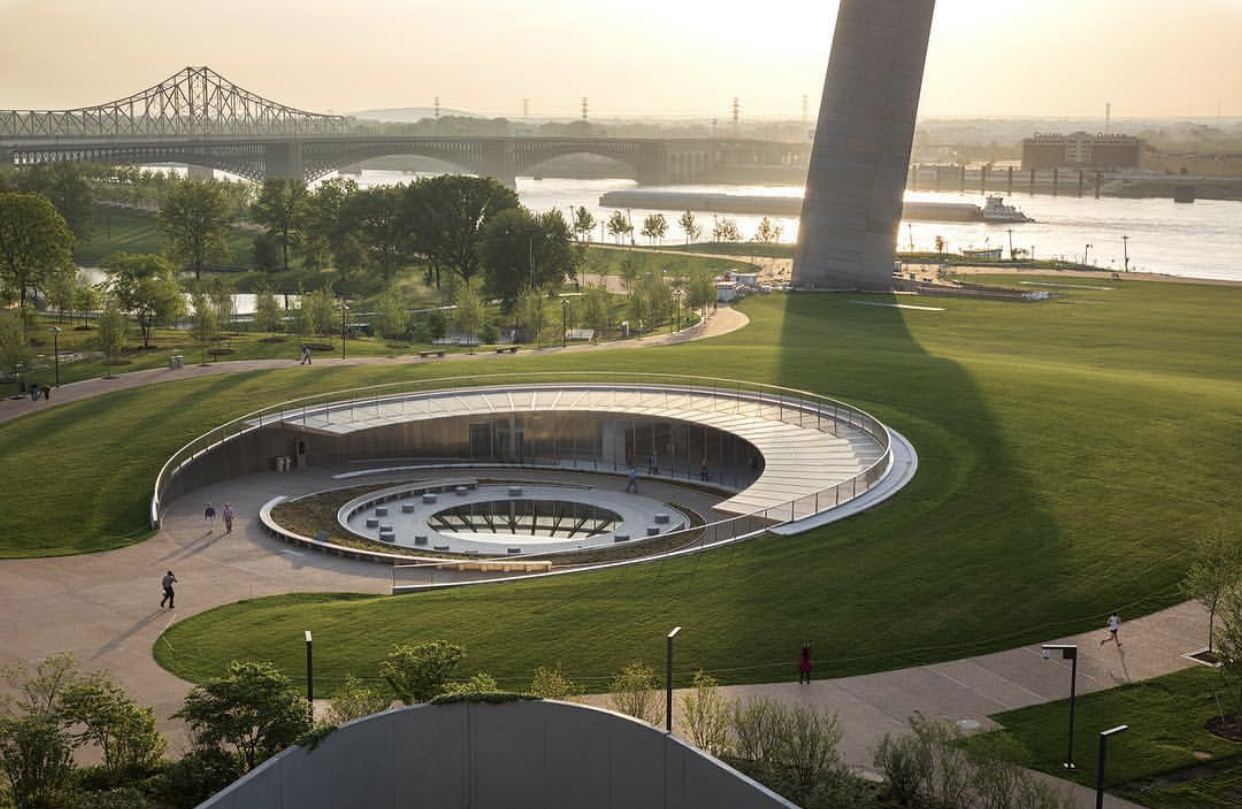 Malcolm Martin Memorial Viewing Platform
Constructed to view the Arch from Illinois, the project required extensive quantities of custom stainless steel guardrail with integral lighting. Great attention to detail was required with several components being fabricated to match the design intent. The collaboration between architect, contractor and TROCO proved to be highly successful. TROCO was also able to source an alternate supplier for the woven mesh, substantially reducing project costs.
General Contractor : L. Wolf Construction
Electricians : Guarantee Electrical Company
Architects : HOK
Completed : 2007