CREATIVE DIVISION
TROCO's Creative division collaborates with artists, designers and other creative organizations to bring their projects to fruition. The TROCO team has worked with numerous local and international artists on sculpture projects both large and small.
Custom Benches
TROCO has the ability to create any number of custom pieces for your home or office. Our Creative department works closely with our clients in the design faze and the results are amazing.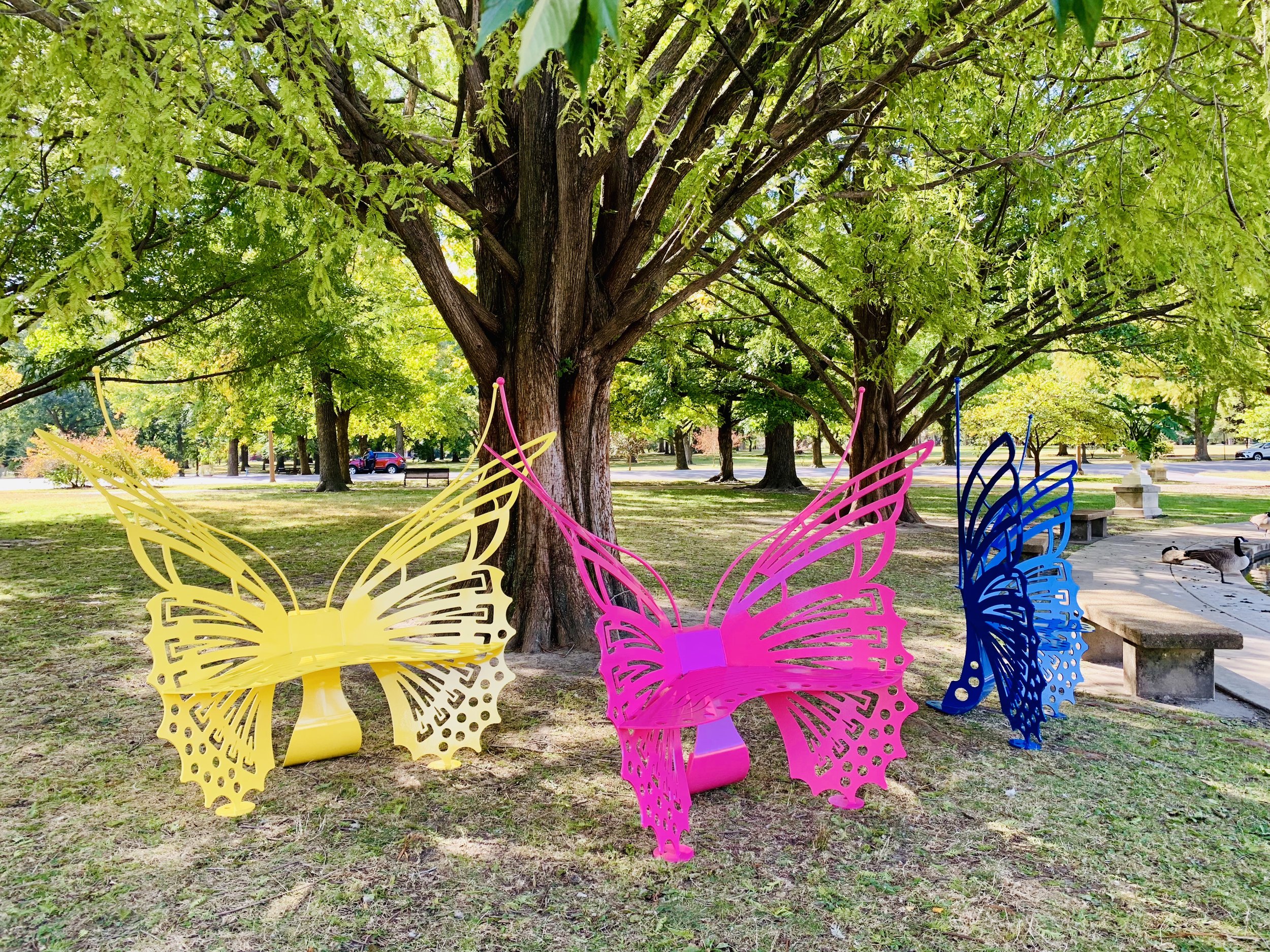 Mist Tree Sculpture
Located on the picnic lawn of Discovery Green, the Mist Tree incorporates elements of water and mist in the stainless steel sculpture. TROCO was able to seal and pressure test the tubes for construction, eliminating the need for plumbing as originally designed. This allowed the sculpture to be fabricated at a substantial cost savings. TROCO also provided an innovative way of satisfying the engineering requirements for seismic constraints.
Artist : Doug Hollis
Location : Houston, Tx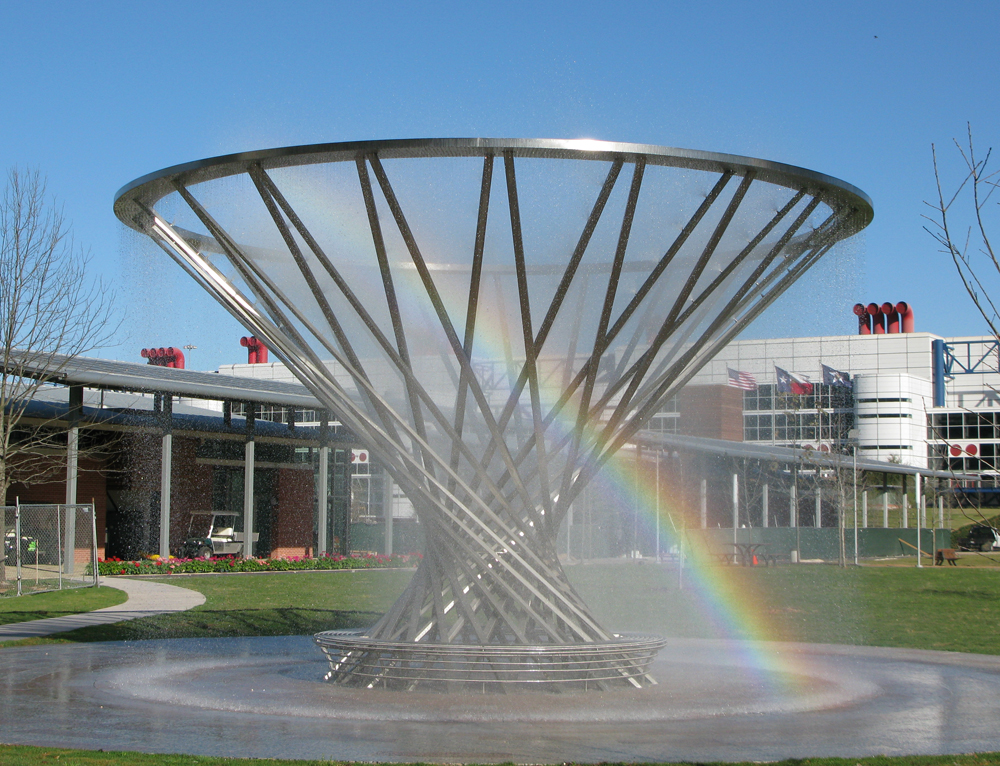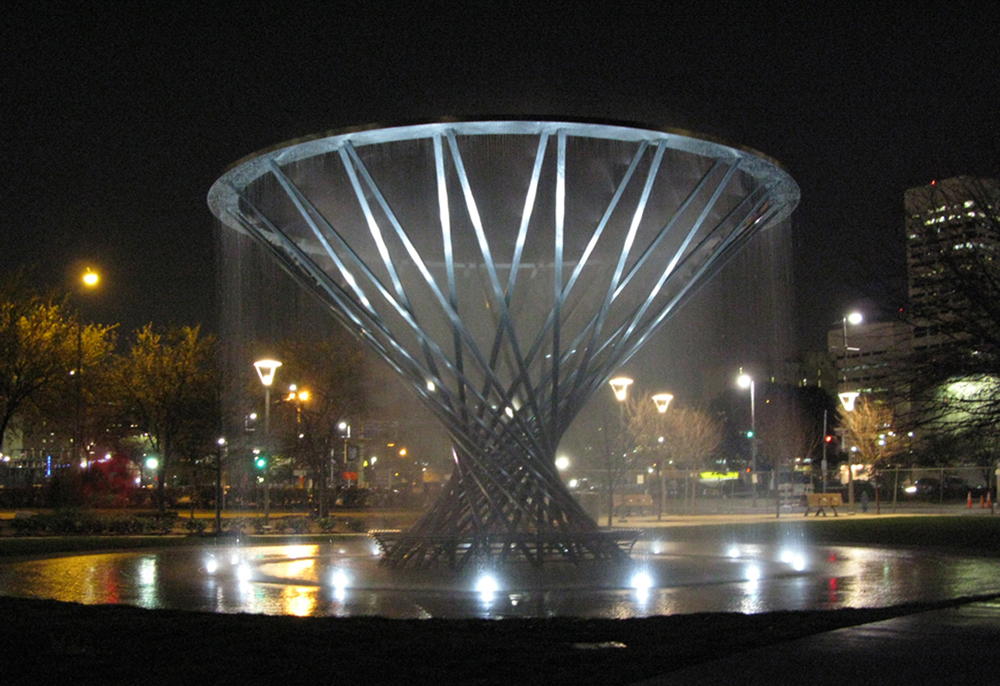 Kansas City Firefighter's Memorial Plaza
A curved wall, saw-tooth at the top, borders the perimeter of a memorial plaza and fountain. Built of perforated aluminum and illuminated from within, the wall backlights metal panels inscribed with names of Kansas City's fallen firefighters.
Artist : Barbara Grygutis
Location : Kansas City, Mo